lonnie liston smith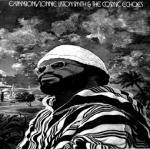 夏の終わりに切ないソウルジャズ。
ドライヴのときとかもいいかも・・・。日中ね。昼のドライヴ用です。
1曲目"Expansions"はスタートにはいい感じです。夏のクラシック。
Lonnie Liston Smith, Jr. (born December 28, 1940 in Richmond, Virginia) is an American jazz, soul, and funk musician.
Smith started out playing acoustic jazz before exploring jazz fusion, soul, and funk.
Smith played acoustic piano with Pharoah Sanders, Rahsaan Roland Kirk, Betty Carter, and Gato Barbieri. He later joined Miles Davis as an electric keyboardist in the early 1970s.
In 1973 Smith founded the Cosmic Echoes band with his brother, singer Donald Smith.
His track, "Expansions", has been featured in two videogames: Grand Theft Auto: Vice City and Driver: Parallel Lines.
スポンサーサイト